New Horizons Village is a welcoming apartment complex. Located in the Farmington Valley, New Horizons Village offers 101 adults with physical disabilities the opportunity for self-directed living. First opened in 1986, the Village combines accessible housing with non-medical and transport support services.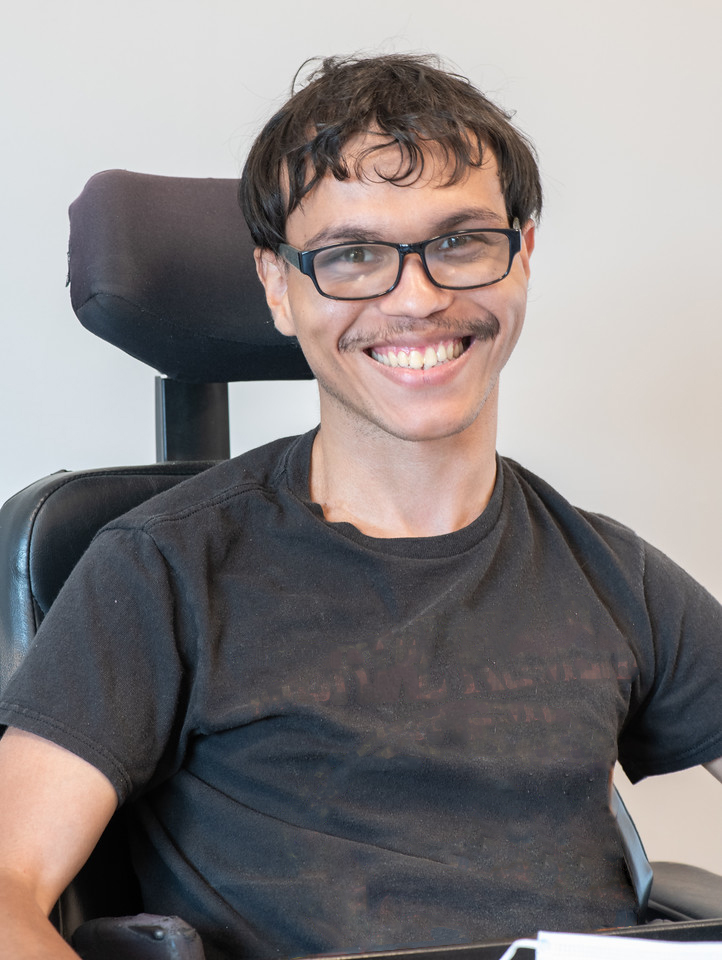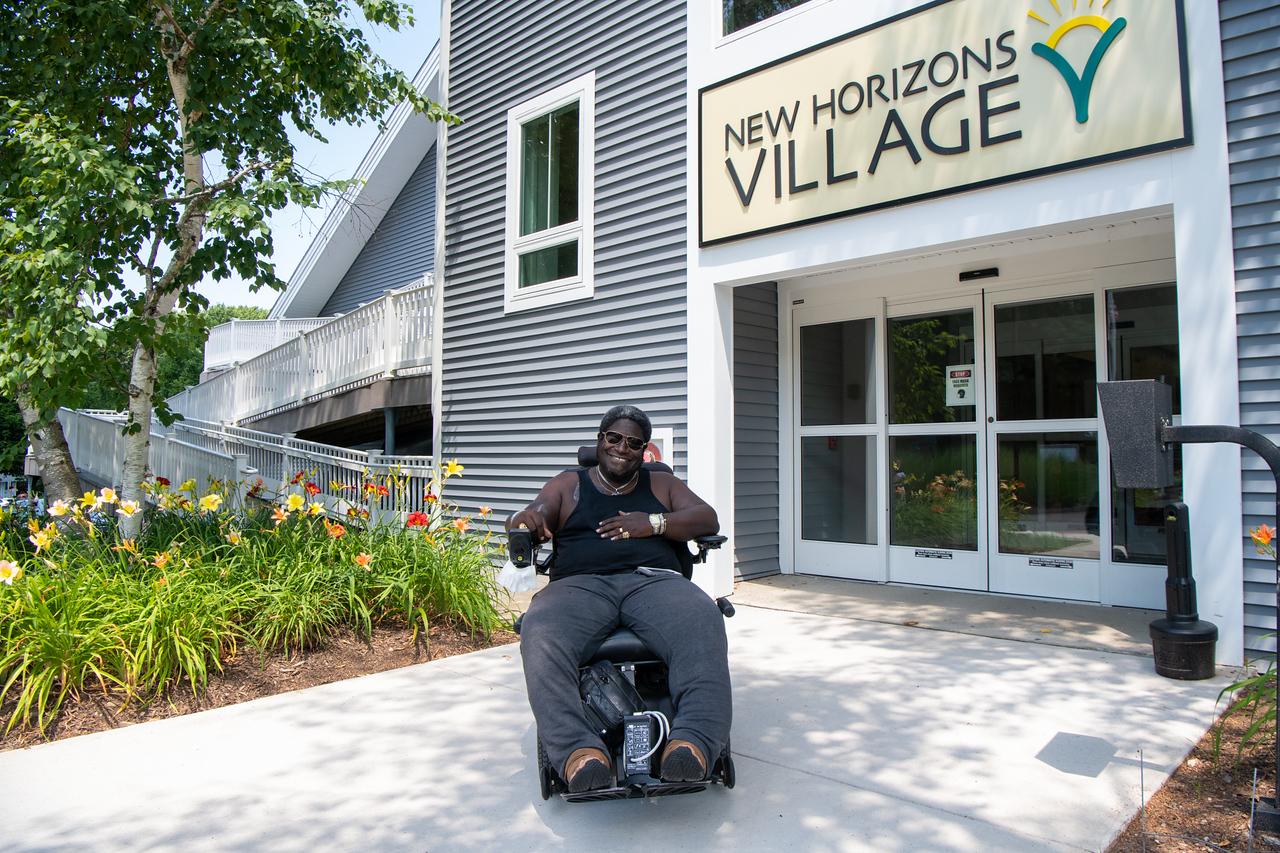 Nestled on 26 picturesque acres in a quiet neighborhood, New Horizons Village is just a path ride away from all the amenities Unionville Center has to offer. The Village is also just 20 minutes southwest of Hartford, Connecticut.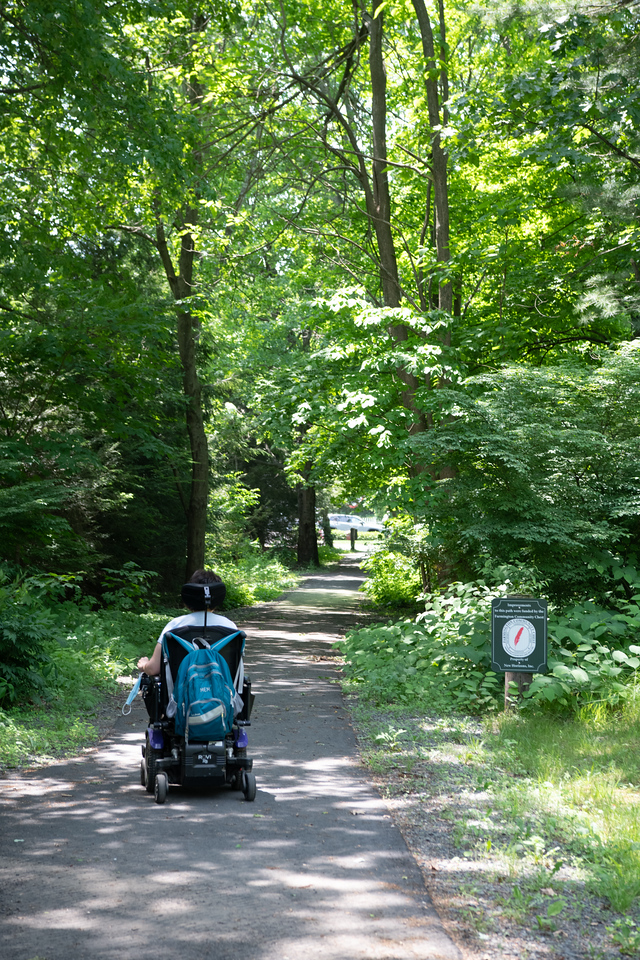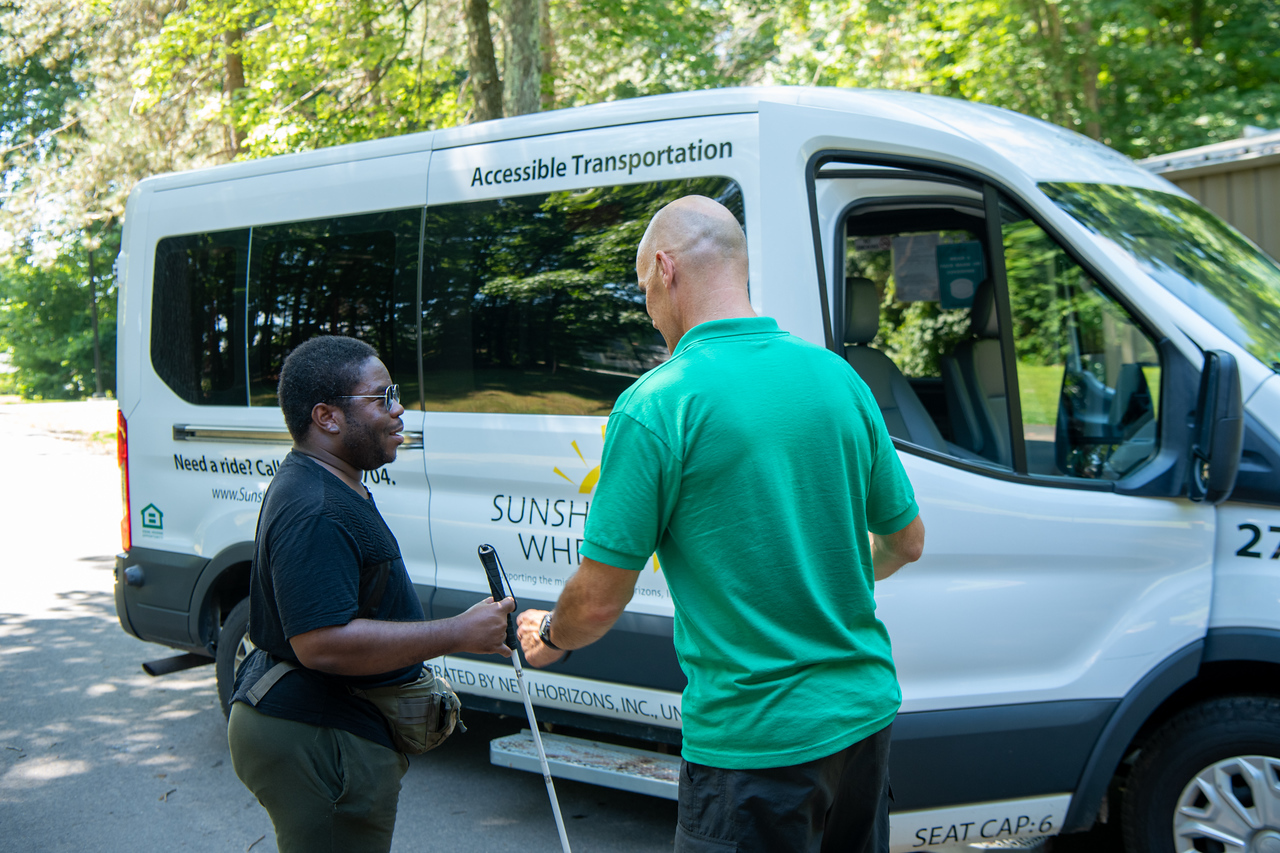 Independence means having the ability to shop, work, visit places of worship, and participate in recreational activities without barriers. Sunshine Wheels provides wheelchair accessible transportation to all tenants.
Our 24-hour backup care service gives tenants assurance of support, creating an atmosphere of independence and accessibility.

Contact our Admissions office (860-673-8893) to see if New Horizons Village is the right community for you!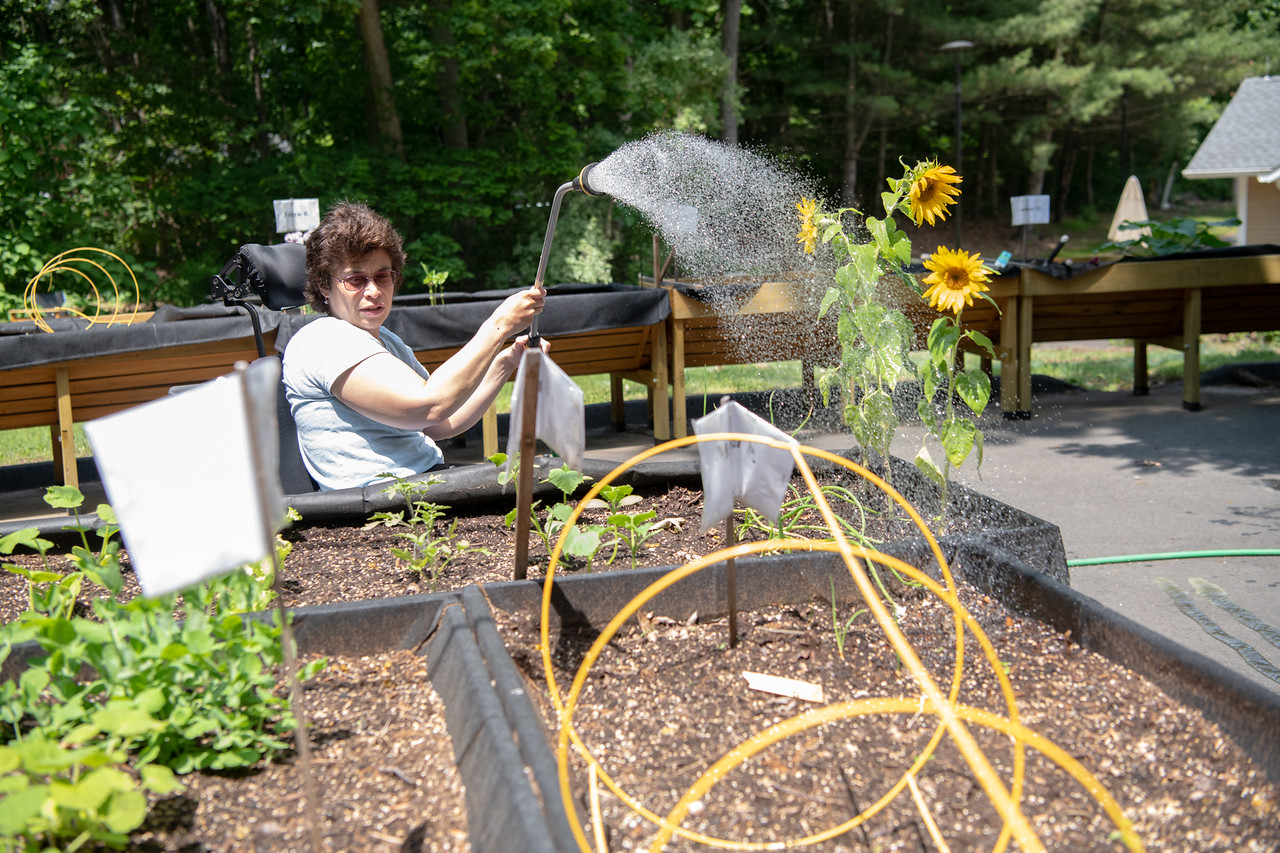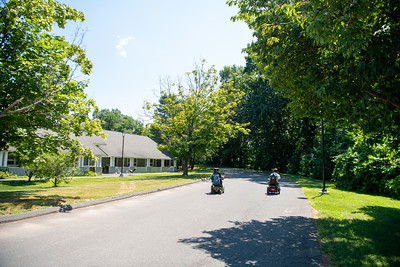 New Horizons Inc. is a 501(c)(3) non-profit organization has three divisions – New Horizons Village, Cherry Brook Health Care Center, and New Horizons Middlebury. Our organization provides a continuum of care that includes housing and support services for people with physical disabilities, as well as rehabilitation and inpatient nursing home care.

Our community provides an environment of support in order to promote resident's individual growth, self-determination, and the ability to reach their greatest potential. We are shaped by the population we serve. Individuals with physical disabilities are represented on our Board of Directors. To learn more, visit
www.newhorizonsinc.org
.