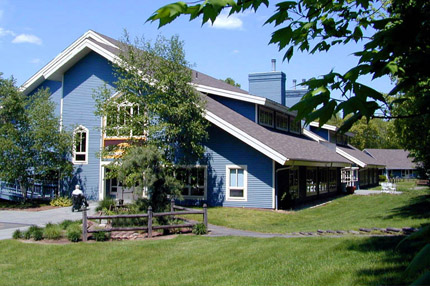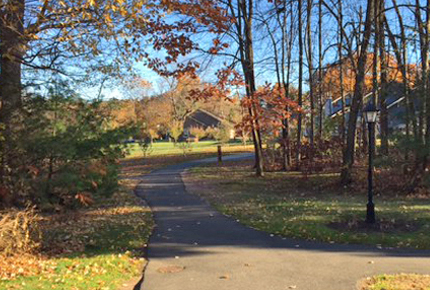 Culminating a vision that began in 1955, the Village opened in 1986. New Horizons Village is a welcoming apartment complex, offering up to 101 adults with physical disabilities the opportunity for self-directed living. Tenants manage their own lives in a supportive and fully accessible environment, with gently sloping pathways connecting all destinations, affording great levels of independence.
The Village combines barrier-free housing with non-medical care and transport support services subsidized by a financial assistance program for qualified tenants.
Nestled on 26 picturesque acres in a quiet residential neighborhood in the Farmington Valley, the Village is just twenty minutes southwest of Hartford, Connecticut, and offers a variety of services and facilities to ensure the best quality of life for those who live here.
Many residents work, volunteer and go to college, some for the first time in their lives. Others have used the Village as a stepping stone before moving into their own apartments in the general community. Most live here for a lifetime.
The atmosphere of independence and accessibility at the Village combined with support services empowers tenants to lead an enriching life. Please contact us to see for yourself how our community might be right for you.